Agenda
Book Giveaway 2023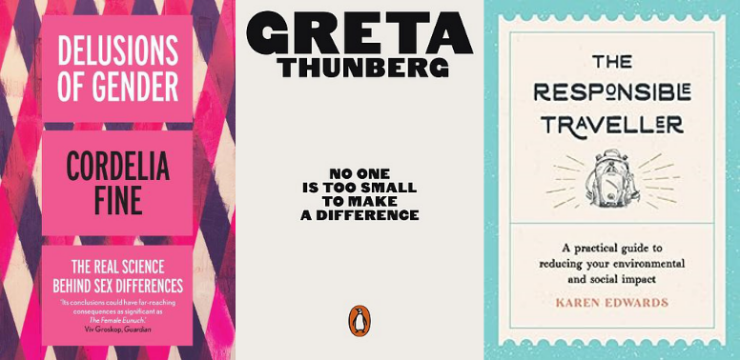 To continue the successes of previous years' book events, we are again collaborating with bookstore Savannah Bay to give away 30 free copies of three different books to Geosciences employees. This year, you can enter to win one of the following three books:
Delusions of Gender: How Our Minds, Society, and Neurosexism Create Difference, by Cordelia Fine
The Responsible Traveller: A Practical Guide To Reducing Your Environmental And Social Impact, by Karen Edwards
No One Is Too Small to Make a Difference, by Greta Thunberg
The book giveaway registration here opens 4th September! The winners will be randomly selected from the registrations.
Save the date – Book Discussion
Join us to discuss the books with your colleagues during the Book Discussion (plus book swap and borrel!) event on 7th November 2023, 16:00-18:00. Save the date – more information will follow soon!